This year's DataServ Confluence event was memorable in the best way possible. Held at the Hilton at the Ballpark in St. Louis on October 4th and 5th, 2023, we brought together a diverse group of guests, DataServ employees, and representatives from ten client accounts. This two-day event was designed to foster collaboration, share insights, and strengthen bonds within our growing community, and it was evident that this year's Confluence accomplished precisely that.
What We Covered
Current Trends in the AP Market Space:

We kicked off Confluence 2023 by exploring the latest trends in the Accounts Payable market. With the help of industry experts, we gained valuable insights into the ever-evolving landscape of AP automation to guide future strategies.

Product Roadmap:

We unveiled our product roadmap to provide a glimpse into the exciting developments coming to the DataServ platform. Attendees had the opportunity to explore upcoming features and offer real-time feedback, ensuring we remain at the forefront of AP innovation.

Service Level Agreements (SLA):

SLAs were a hot topic this year. We discussed the importance of maintaining high service standards and how our clients can benefit from our commitment to meeting their needs promptly and efficiently.

Value Options:

We introduced various value options to the group designed to streamline AP processes and maximize efficiency, including

AutoVouch

, Global Approval Matrix, Vendor Portal, EDI Integration, and

Payment Request

. 

General Support Q&A Helpdesk:

Our support team was on hand to answer questions and provide valuable insights to our clients, ensuring they make the most of our platform.

Digital Mailroom:

We explored the advantages of our

Single Stream Digital Mailroom solution

, which offers a cutting-edge approach to managing incoming documents.

The Evolution of AP Automation:

Guest speaker

Ken Reatherford

presented the Evolution of AP Automation, offering attendees a captivating look at the history and future of the industry.

Tips & Tricks to the DataServ Platform:

This year's attendees received a wealth of knowledge about the DataServ platform, discovering new ways to optimize their experience and improve their workflow.
The Confluence Themes and Purpose

Confluence 2023 was driven by several key themes and purposes, including: 
Discovering best practices

Sharing how insights can transform into solutions

Networking and building relationships

Growth and growing better together

Collecting client feedback in real-time

Relaxation and enjoyment
Overall, our mission was to create an environment that nurtured knowledge-sharing and camaraderie while allowing for well-deserved relaxation.
2023 Feedback and Highlights
The feedback we've received from attendees at Confluence 2023 has been overwhelmingly positive. Both clients and DataServ employees were impressed with the insights shared and the connections made. The numerous comments provided to us will be put to good use, serving as breakthroughs for platform enhancement.
In addition to the excellent learning, we made sure to have some fun, too. The highlight for many who attended was the dinner at the City Museum, where we enjoyed a night of good food, great company, and lots of fun.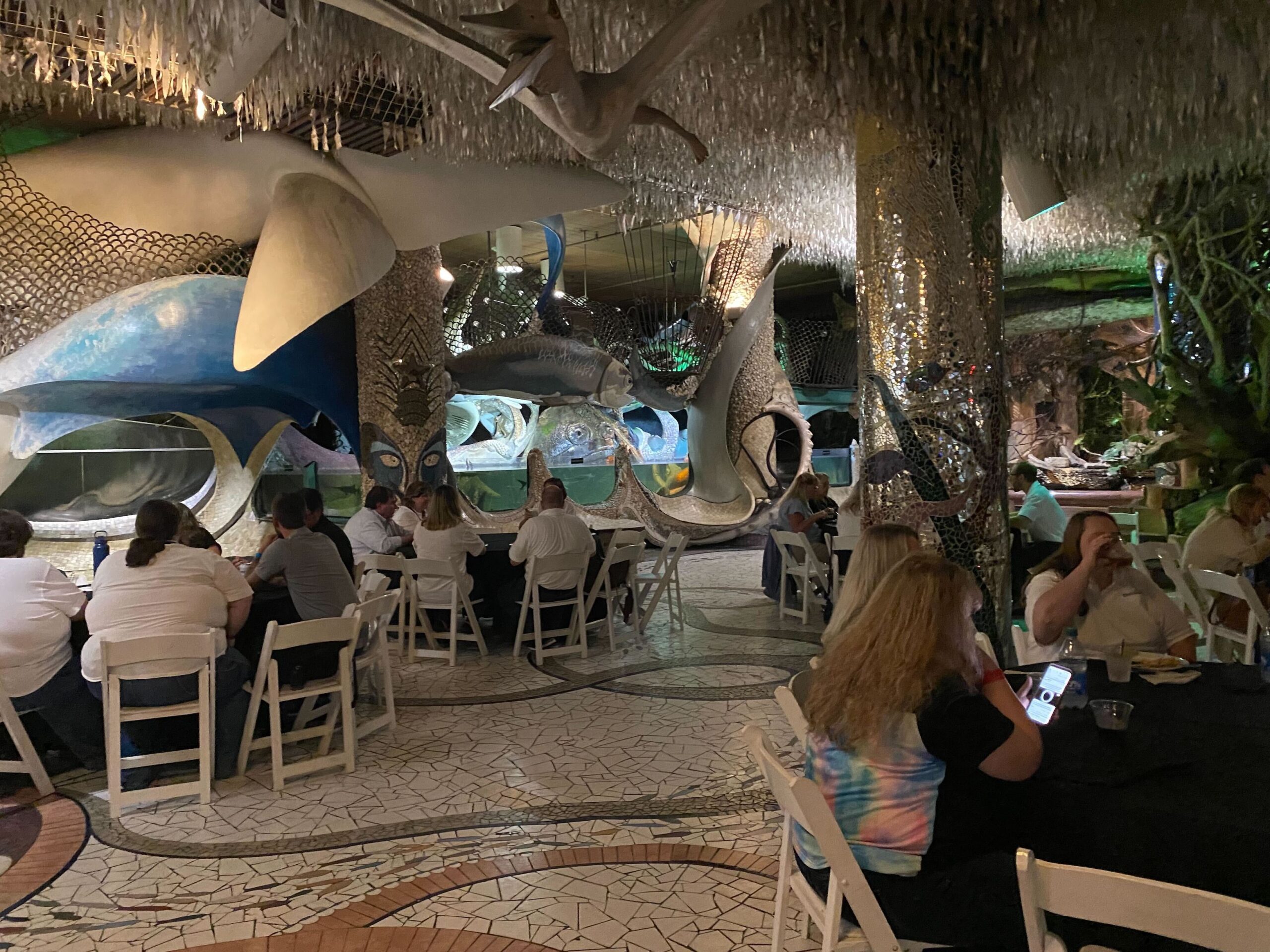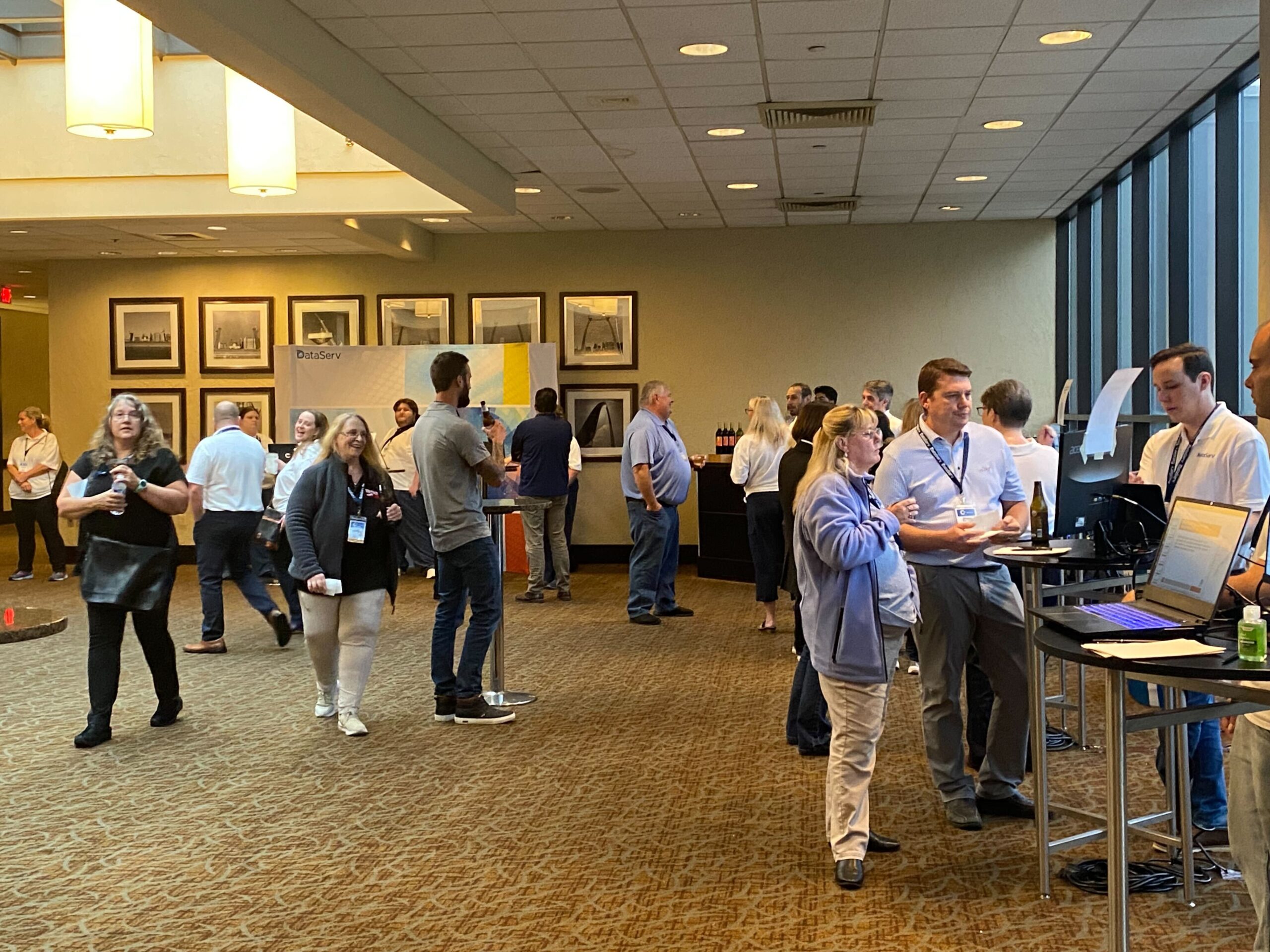 Feeling Left Out? Attend Confluence 2024 with DataServ
If you missed Confluence 2023, don't worry – we're already preparing for next year! Confluence 2024 is less than a year away, scheduled for September 18th and 19th, 2024.
To those who attended Confluence 2023, we want to extend our heartfelt gratitude. We look forward to welcoming you all back next year and encourage all of our clients to take part in future Confluence events.
Mark your calendars now and prepare for another incredible, insightful experience at Confluence 2024! Contact us today to learn how you can hold your spot.