The People That Power the Innovation.
DataServ's Leadership Team
Founded by experienced business people as a Software as a Service company before SaaS was cool. We have built the smartest team in the industry, with more Certified AP Consulting Professionals than any other provider.
Furthermore, we pride ourselves on our commitment to providing best practice change management and continuous process improvement, which is demonstrated by the fact that over 70% of our clients have been with us for over 10 years. 
Jeff has been building companies and fueling his entrepreneurial spirit for over two decades. His expertise spans several industries, including consulting, information technology, and telecom — all of which led to the founding of DataServ in 1994. Although the term had not been developed yet, DataServ was the first Software as a Service (SaaS) provider of document and process automation. Jeff has led the company through many growth phases and three recessions – all while successfully building and maintaining strong client relationships. He is frequently a speaker at AP and Shared Services industry events and serves on the Leadership Council of the University of Missouri – St. Louis College of Business Administration. Jeff is the former board president of the Foster & Adoptive Care Coalition, which focuses on eliminating the time kids spend in foster care by quickly finding homes.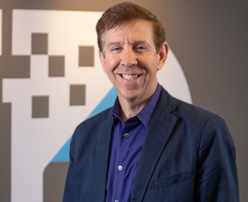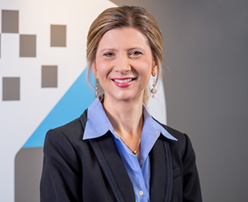 With more than 20 years of leadership experience, degrees in both Accounting and Computer Science, and deep expertise in software development, Kathi shapes our product vision. Prior to DataServ, Kathi spent 10 years in Deloitte's audit practice, where she served several Fortune 500 clients as a CPA  in the Manufacturing sector. This is where she gained an in-depth understanding of the AP transaction cycles. Her passion, integrity, and fairness have led DataServ to solid profitability, excellent client relationships, and a strong team, which are our most valuable assets. Kathi has been recognized on the list of Most Influential Business Women in St. Louis. She was formerly on the governing board for the Foster & Adoptive Care Coalition, the finance committee at Forsyth School, and served on the marketing committee of The St. Michael School of Clayton.
With vast technical knowledge, strong leadership skills, and more than 20 years of supply chain technology experience, Drew is dedicated to ensuring technology investments keep pace with a company's ever-evolving operational needs. Previously at Monsanto, Drew served in various IT roles during his 20-year tenure. He has managed projects in excess of $20 million and has earned industry awards, including AgGateway's Ron Storms Memorial Award for lifetime contributions to electronic commerce in the agri-business industry. A graduate of Washington University in St. Louis, Drew holds an MBA and degrees in computer science, electrical engineering, and systems engineering. When he's not spending time with his wife, four children and dogs, Drew enjoys rehabbing houses and traveling.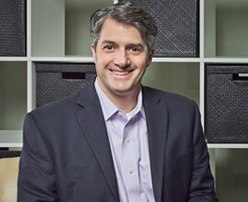 We're always looking for talented individuals to join our team and help us shape the future of our industry. View all of our current opening!