AP Automation Software that takes the Work out of your workflow.
100% Digital Single Stream Solution

Create a paperless accounting process for your AP department built on an OCR-intake approach that delivers clean and useable data – all while ensuring over 99% pre-ERP accuracy.
DataServ receives all documents and invoice data on your behalf
SaaS OCR + 5 point human validation all done by US = 99+% accuracy
Received in any format
Received from any source
No templates or manual tasks on your end
Tailored Automation Service and Support
Throughout our 27 years, we've systematically developed proprietary processes and technology to eliminate human interaction with complex invoice transactions. DataServ's tailored AP invoice automation reduces invoice processing costs, frees staff time, mitigates invoice fraud, and streamlines the approval process.
Ready to find out the return on investment you could see with DataServ? Just answer four questions to get your results!
Our Analytics and Dashboards
Instant Insight into Your Organization's Historical Trends
Visibility into your financial liabilities, giving you the power to make better and faster decisions.
Highly intuitive – easily modify filters or create custom dashboards
Built-in standard dashboards – to get you started quickly
Permission-based access
One-click share – share with other users with access, export entire dashboard to PDFs, and download or print certain elements
Vastly customizable – virtually unlimited options for segmenting data

Modify filters
Add more filters
Include/exclude data points
Change the chart type
70% of DataServ clients have been with us 10+ years.
Comprehensive Integrated Solution
We built just what you need!
Unlike most products in the APIA market that were bolted together from acquisitions or migrated to cloud, DataServ was built from the ground up as a Multi-tenant SaaS platform with client success in mind! Ongoing client support and training are included.
This is not a one-time purchase. You cannot "set-it and forget-it"! We designed DataServ from the start to be more economically aligned with your needs. Read more about the difference here.  
Ready to automate your invoice approval process?
DataServ can get you started in days!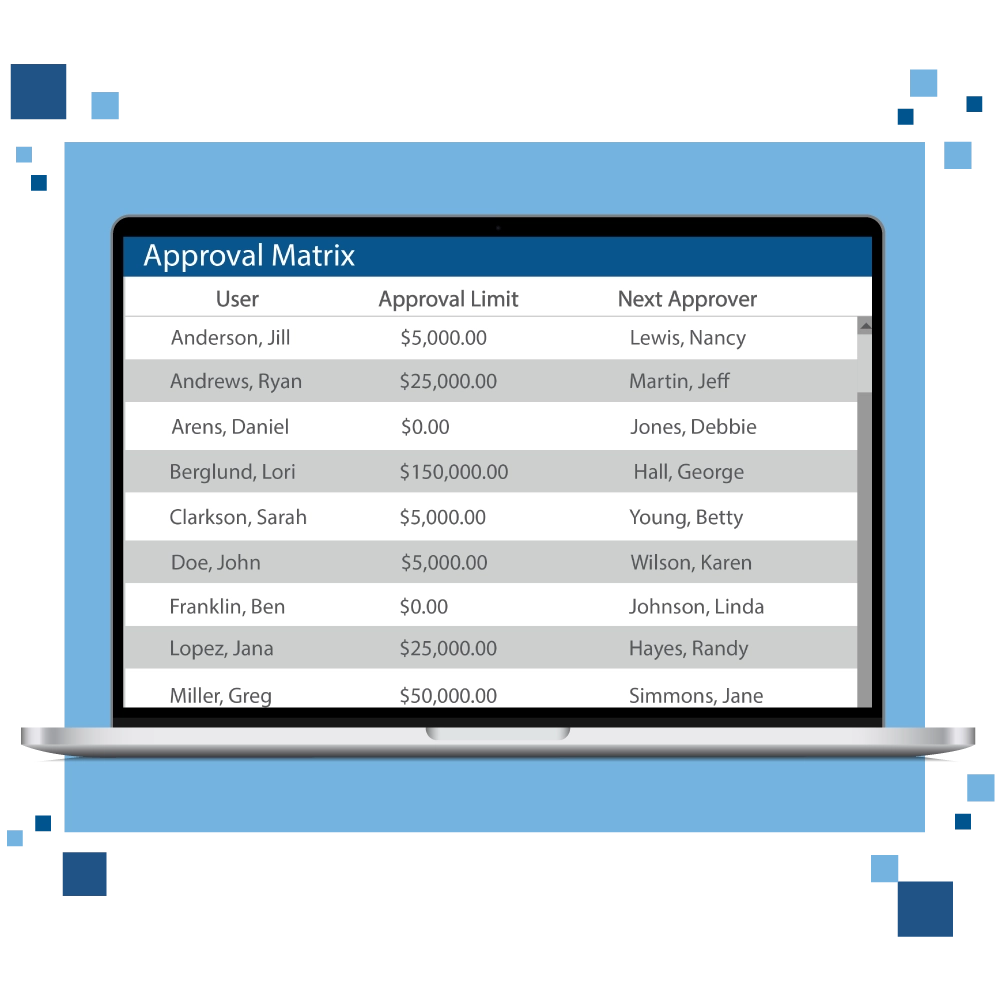 Reduce Risk and Increase Transparency
DataServ's Accounts Payable process can reduce your cost of compliance with automatic currency conversion and built-in controls for all countries.
Global Approval Matrix
DataServ documents delegation of authority, and automatically converts thresholds across any form of currency. Our software can convert any currency, using the real-time exchange rate to simplify approvals and ensure accuracy.
Global eInvoicing Mandates
Accounts payable invoice automation will help you keep compliant with eInvoicing initiatives around the globe – no matter the country or technical requirements.
Vendor Portal Options
Vendor Inquiry
Offer secure access directly to your vendors who are inquiring about payment reconciliation, status, or invoice issue resolution.
Vendor Setup
Grant accounts payable employees and vendors the ability to facilitate the collection of data for new vendor onboarding, upload critical documentation, and make key information updates with a set approval process for control.
Check Request
Our software solution allows your employees to request payment on demand when invoices or credit cards just aren't feasible.
Ready to get started right now with DataServ?