Download Your Free Copy of the 2021 Payables Insight Report
Levvel's 2021 Payables Insight Report is here and ready to help you achieve accounts payables efficiency and operational excellence.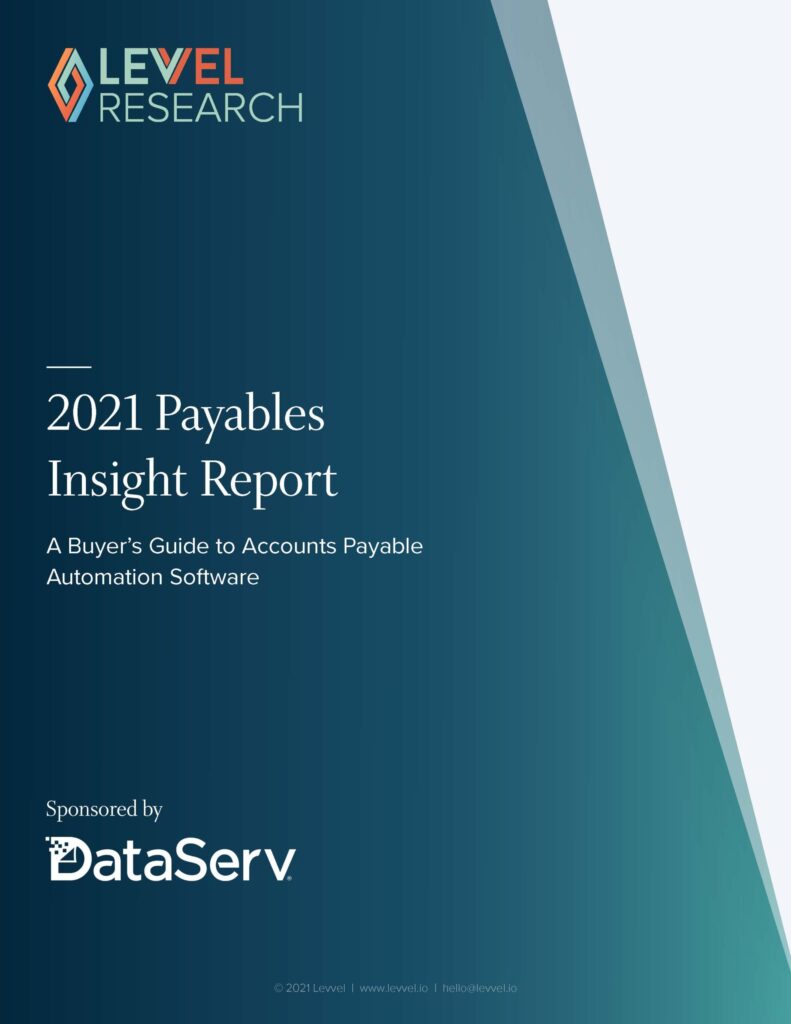 This report offers industry trends, organizational benchmarks, and what you should be looking for when you select an AP automation partner with a full Buyer's Guide. Featured insights include:
The current and future state of the AP automation market
Current AP industry trends, benchmarks, and best practices
Features and functionalities of AP software/partner
Let's Start a Conversation
Regardless of where you are at in your AP automation journey, DataServ will meet you there and help you evolve.