Download Your Free Copy of "Accounts Payable Metrics that Matter in 2021."
Each year, Ardent Partners researches and publishes the AP metrics that matter report and this year there are unique implications.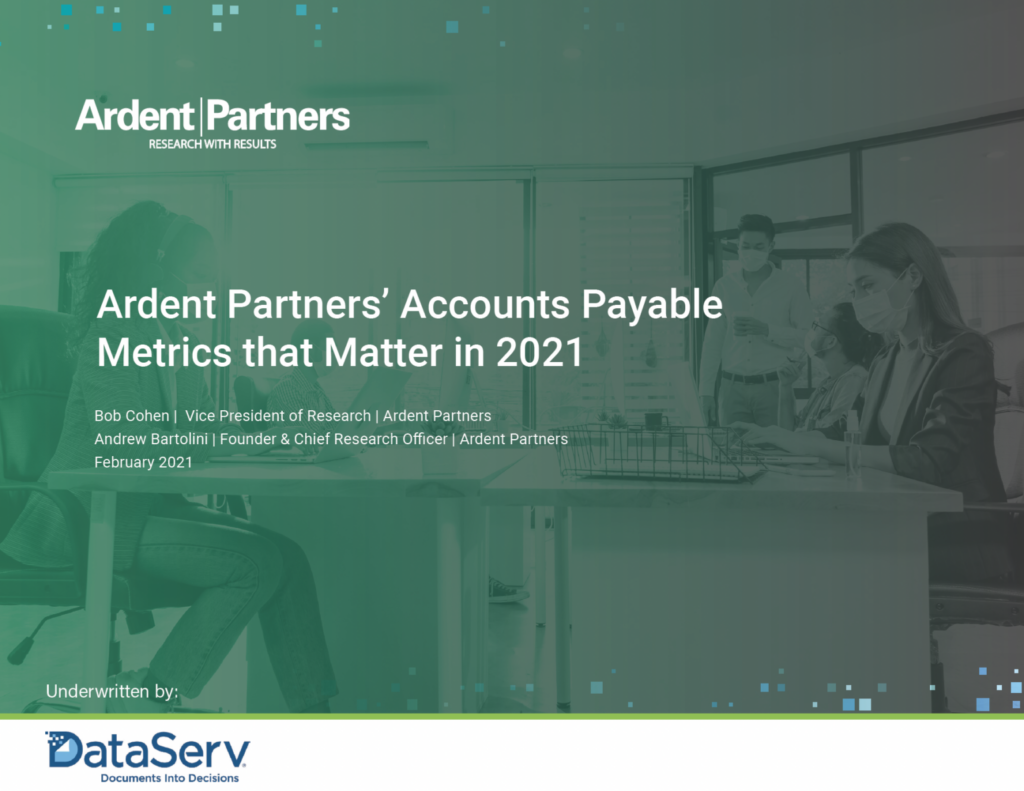 The Coronavirus pandemic has taken no prisoners and impacted businesses of all sizes, in all regions. The impact has been felt within the enterprise and across the financial supply chain. These disruptive days have placed finance and Accounts Payable leaders directly in the spotlight – and on the front lines – as they tackle critical global issues and navigate key opportunities with agility and poise.
This report covers:
The best and most widely used AP and finance benchmarks
How AP automation metrics have shifted from the COVID-19 pandemic
Key strategies empowering AP and finance leaders to build resilience and ensure business continuity
The latest ePayables technologies and their adoption rates
Let's Start a Conversation
Regardless of where you are at in your AP automation journey, DataServ will meet you there and help you evolve.