Artificial intelligence is ubiquitous to the business world. It has become necessary for growing, thriving organizations to deploy AI solutions to automate otherwise manual, resource-intensive tasks. The Purchase-to-Pay industry is no different. Previously laden with paper-heavy, manual process-driven tasks, P2P teams have turned to AI solutions to automate workflows with paper-free, digital processes.
RELATED CONTENT
Other resources you might find helpful:
One of the areas we are focused on improving is the invoice matching process. Without automation, P2P employees are responsible for matching data on invoices to other documentation, like receipts and purchase orders, for accuracy before processing payment. When all the information matches, it's easy. But when it doesn't, the problems begin to pile up. While an employee is making phone calls to find out why a receipt says they received a different quantity of goods than the invoice, more and more invoices are stacking up behind to be processed – and for companies that receive tens of thousands of invoices each month, this can back up a P2P team of just a few employees instantly. And when invoices aren't processed, vendors don't get paid, financial forecasts can't be made, and operations will be negatively impacted.
AutoVouch
That's why we developed AutoVouch. AutoVouch uses the latest in AI and process automation technology to systematically eliminate human interaction during the invoice matching process. AutoVouch scans digitized invoice data, which greatly reduces the use of paper, and evaluates the data against multiple fields, such as PO Number, Invoice Date, Total, Subtotal, and more. Price and quantity variances are identified and compared against acceptable levels, which can be passed or routed for exception processing based upon pre-set rules. Robust exception workflows not only automatically route invoices that need further processing to the appropriate person, but also provide process statistics for managers to create improvements.
Confusing? We hope not, but we created a video to explain it, just in case.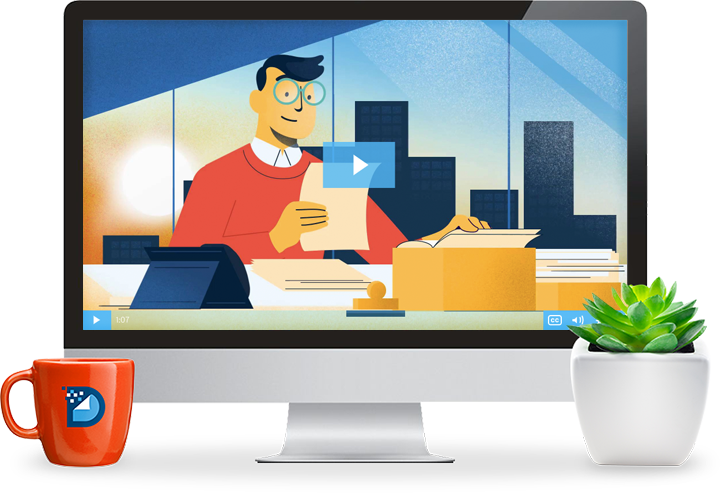 What About ERP?
You might be wondering, "Isn't this something I can already do in my ERP platform?" It could be possible with custom workflows, but we wouldn't advise it. Many ERP solutions are so powerful and multifaceted that sometimes we forget they were not designed to do it all. These systems are great at streamlining information across an organization, but when it comes to automated invoice processing and reporting – especially as a part of the accounts payable workflow – most ERP solutions come up short. AutoVouch is designed to do what ERP systems cannot, resulting in more efficient and accurate results than ERP alone.
AutoVouch Goes Above and Beyond
Here are just a few ways AutoVouch goes further than standard ERP solutions:
Exception Handling and Reporting – Our solution addresses exception handling with an automated workflow to the party who can resolve the exception. This eliminates the need for AP processors to track down exceptions. Most ERP solutions are reactionary to exceptions; they do not include a pre-built automated exception handling workflow or the ability to automatically escalate issues. Our solution does this and more, providing you with proactive exception reports so exceptions are handled in a timely manner.
Continuous Improvement and Easy Changes – Don't run to IT every time you need a change. We make it easy to update your tolerances, workflow rules, and business rules – in fact, these are all included in our solution right out of the box with no additional cost required (unless you customize!). We take an iterative approach to continuous improvement because we want to drive up your AutoVouch success rate side-by-side with you.
Accuracy – By pre-matching invoices in our solution through AutoVouch and exception handling, we assure you a 100% clean match in your ERP system. Deploying an automated vouching process to the front end of your ERP workflow allows you to receive the cleanest, best matching results with the fewest touches.
Reduced Manual Matching – Many ERP solutions require you to manually key in data by matching invoice fields to PO and receipts visually. AutoVouch eliminates that process. All transactions that match automatically, within your set tolerances, flow into your ERP system to be scheduled for payment with zero human touch.
Reports – On-demand access to the reports you need are readily displayed for actionable at-a-glance information. Use reports to see which exceptions your team should focus on correcting, so your touchless match rate gets better and better.